Internships
Internships at the Pacific Rim Institute provide participants with skills, knowledge and ethics related to restoring native habitat and/or environmental outreach.  Apply for our annual summer internship position by sending a cover letter and resume.  Applications should be sent no later than February of the summer you wish to intern.
We are open to other types of internships.  Feel free to email or call us.  In the past, in addition to restoration interns, people have focused on administration or computer work.  Send us your ideas! 
If you have a project to do for your school, email or call us and we can discuss how we may help you achieve your goals during any part of the year.  In 2019 and 2020 we have worked with students doing Capstone Projects from the Skagit Valley Community College.
---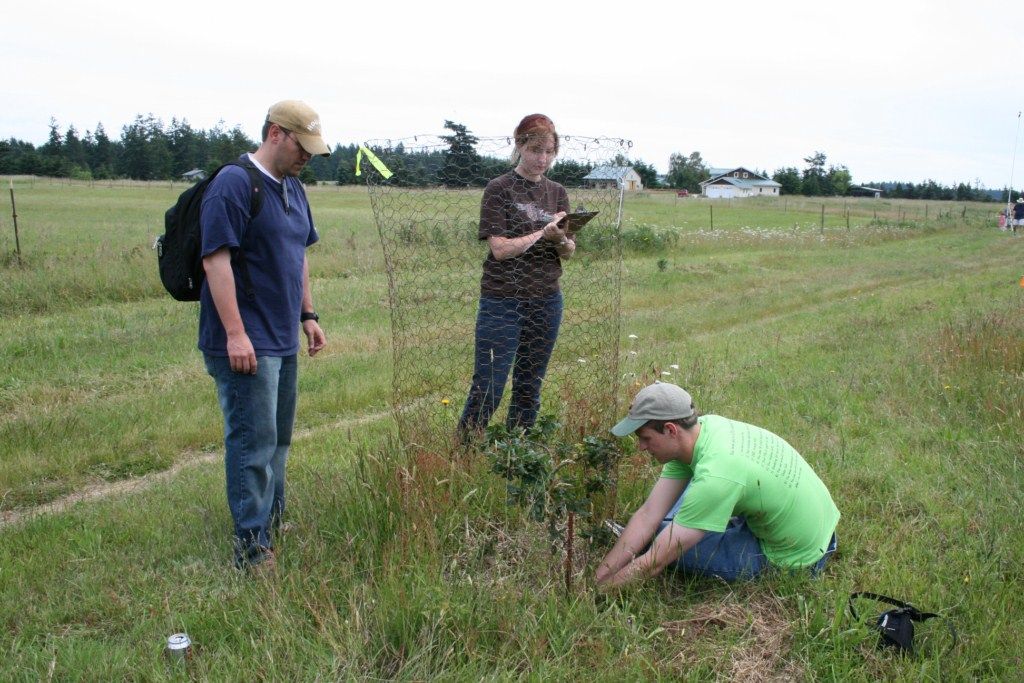 Restoration Internships
Restoration interns work directly with the PRI field staff in all stewardship activities on our prairie and savannas, and in our forests. Tasks may include collecting and processing native seed, managing invasive species, preparing land for restoration, growing native plants, and collecting data. Restoration interns also help with day to day activities such as maintaining native landscaping, keeping the Native Plant Center organized, and leading volunteers. All these tasks contribute to the successful stewardship of the lands on site and throughout the Puget Sound that the Pacific Rim Institute has the privilege of managing.
If you have particular needs or interests, we are excited to hear them.  
---
Outreach Internships
Outreach interns assist with communications and public relations to help spread PRI's brand and name, and help educate the community about our work.  Interns may assist PRI staff in marketing, public relations, special events and/or community education.  This may include representing PRI at various events, developing educational tools, writing grants, and working with volunteers.
If you have specific needs or desires in this category that don't exactly fit with the above, contact us.  We are interested in helping you succeed as well, so we remain as flexible as we can.
---
If you are interested in becoming a Pacific Rim Institute intern, please contact us! 
(360) 678-5586
info@pacificriminstitute.org